Davis Projects for Peace awards a grant of $10,000 to students for the purpose of designing and implementing grassroots project for peace.
---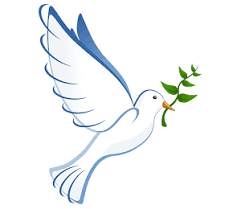 "Davis Projects for Peace encourages young adults to develop innovative, community-centered, and scalable responses to the worlds most pressing issues. Along the way, these student leaders increase their knowledge, improve skills, and begin to see themselves as agents of change."

Davis Projects for Peace Mission Statement
Application Details and Deadlines
All applicants should review the application instructions carefully. A Campus Committee will review and select up to five proposals for final consideration and interviews. The Committee will choose one proposal and one alternate for submission to the Davis UWC Scholars Office for Final Consideration. Proposals from students abroad are welcomed and may be interviewed via Microsoft Teams.
Application Timeline
Required Items due to Jessica Fowle on January 6th
draft of two page proposal
draft of one page budget
resume of each participant
two letters of recommendation from each participant, preferably from faculty and not to exceed one page
letter(s) of affiliation*, if applicable
* Proposals to work with specific organizations or individuals must be accompanied by a letter of affiliation from the organization or individual detailing the nature and duration of the proposed work
The last three listed items are for use of the campus committee only. They will not be forwarded to the Davis UWC Scholars Office
January 11th: Feedback and Review session
January 18th: Final Proposal Deadline:
Davis Projects for Peace Calendar
---
Application Support
Jessica Fowle is the director of Grants, Fellowships, and Research here at K. She is available to support applicants at any stage of the process. She can be booked for individual meetings via Handshake or may be reached by email.
Fellowship Interns are student workers available for writing support and application guidance. Students can sign up for their office hours here.
The Center for Career and Professional Development is available for resume reviews via VMock. They also have career coaches that can be booked for appointments via Handshake.
Links to further information