Finding a Fellowship
Are you interested in public service, leadership, international development, foreign service, teaching English abroad, advanced research, or study abroad?  Do you have a dream country you want to visit, an independent research project you want to conduct, or graduate school plans in another country or in fields connected with law, policy formation, governance, teaching or STEM? If any of these spark your interest, there is a fellowship for you! You can find the complete list of opportunities here.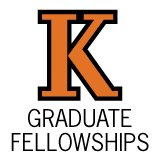 Creating an Application
Traditionally, there are three major parts to a fellowship application:
Resume: Confused about how to structure a resume, what content you should add, and how to market yourself? Visit the CCPD's resource on all things resume.
Personal Statement: What makes you a good fit for this specific opportunity? A personal statement should expand on and complement your resume. If you have questions or would like help brainstorming, editing, or revising a personal statement, contact Jess Fowle.
Letters of Recommendation: Questions? Visit our guide: "How to"- Letters of Recommendation
Getting an Interview
For tips on how to prepare yourself for an interview and what to expect, visit the CCPD's page on interviewing.